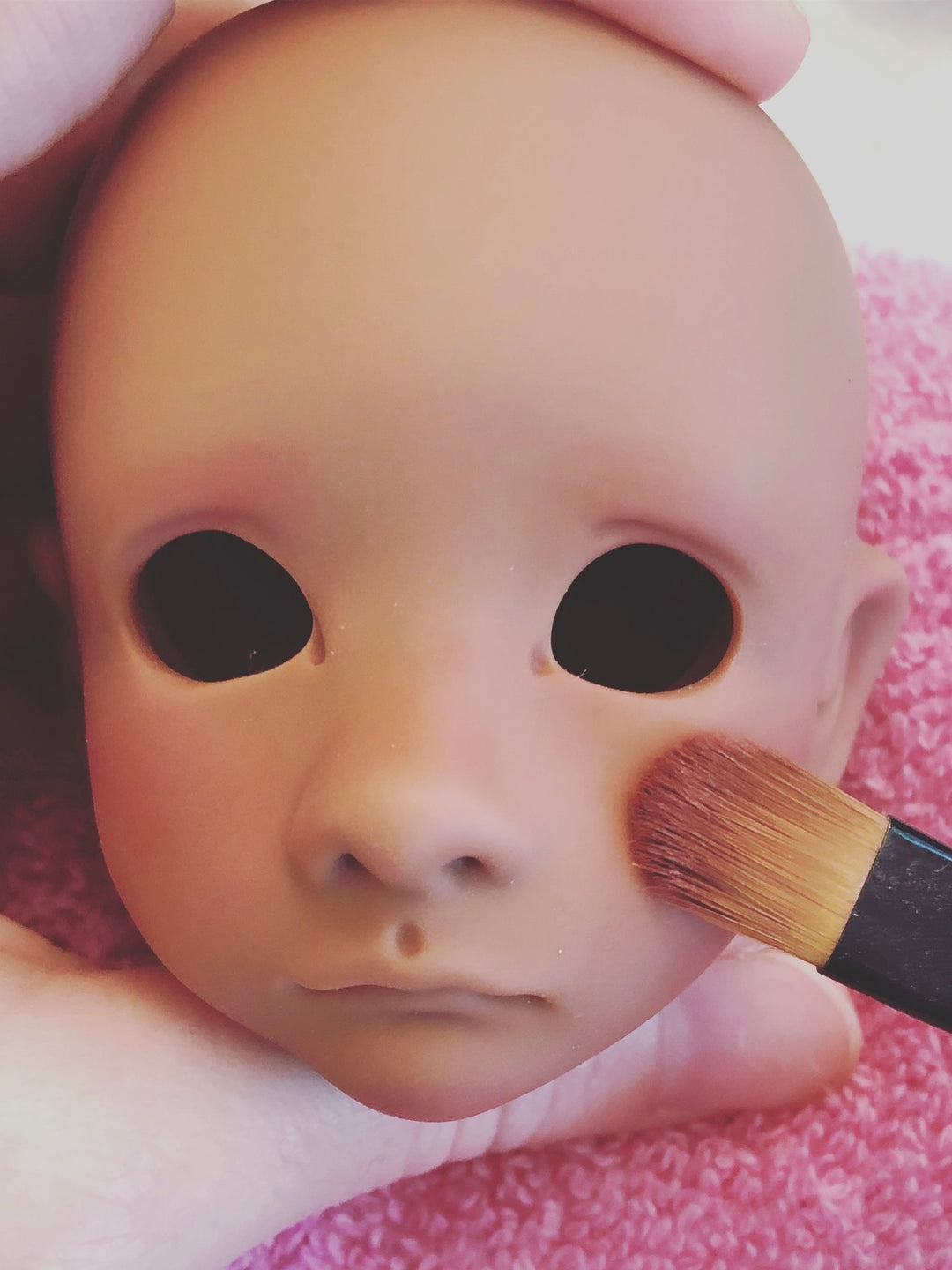 Faceup Refresh Service
Faceup Service is now open for a limited number to be completed within one month of receipt of doll head. Thank you! 
PLEASE ADD IN CHECKOUT NOTES: 
- Name (sculpt) and Company of doll head you are sending
- If you would like freckles (light or lots!)
- Any other small requests (color of eyebrows, etc.)
- NOTE: I do not make look-a-like faceups and only paint in a natural, light style
You will be responsible for shipping the HEAD ONLY to me. Return shipping is charged at checkout and any overage will be refunded after return mail is sent. I will email you my shipping address after you order.
This service is for a FULL FACEUP REDO including removing the old faceup and applying new lashes. The new faceup will be in keeping with my usual style, but an identical faceup should not be expected. Each faceup is by my hand and unique.