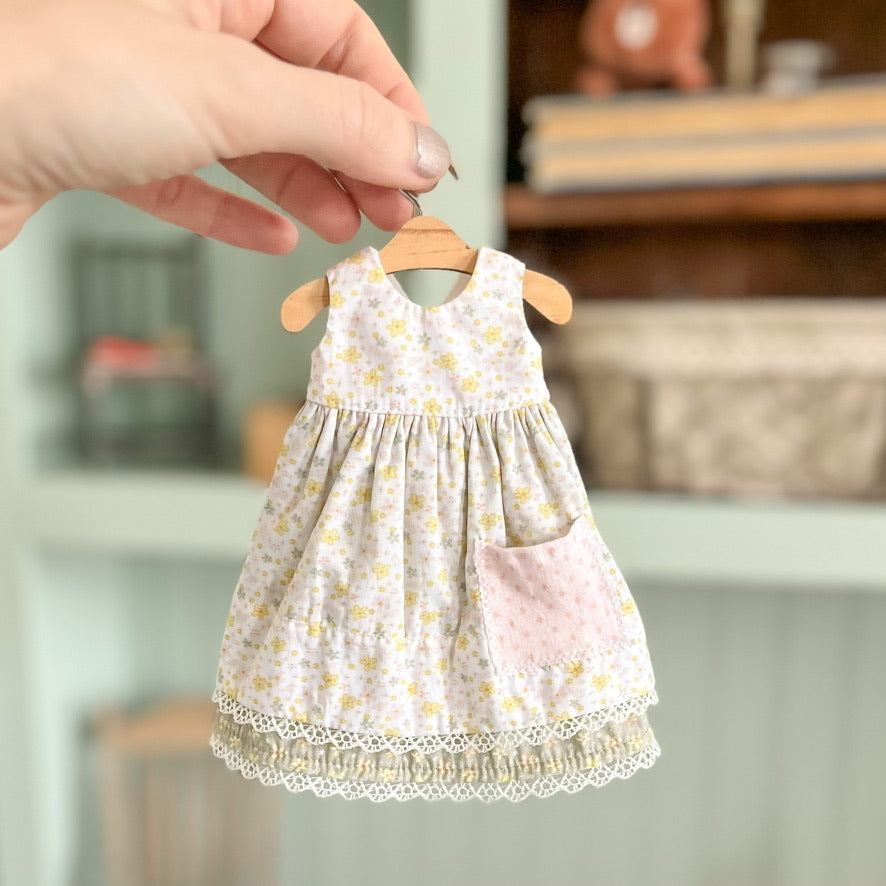 FV Doll Outfit Commission
Outfit commissions are now open for a limited number to be completed within one month of ordering. Thank you! 
PLEASE ADD IN CHECKOUT NOTES: 
- Which Forever Virginia doll you would like the outfit to fit.
- Choose boy or girl style and also pants or dress if girl.
- 1 or 2 colors you would like the outfit to include (or you can leave it to me).
- Any other small descriptive requests such as season, no/yes hat, etc. 
- NOTE: I do not make look-a-like outfits and you will not receive progress or change requests. It is best to only choose this service if you really like all my styles. :)
Return shipping is charged at checkout and any overage will be refunded after return mail is sent.